Feras was born in Dubai to Palestinian parents and moved to Sydney at the age of 11. Feras Shaheen traverses different roles within the creative world, working as a freelance designer, photographer, filmmaker, performer, choreographer and visual artist. He holds a Bachelor in Design from Western Sydney University (WSU). Feras is currently a Casual Academic at WSU teaching the same course.
Feras' interests and talents span multiple creative areas. What enables him to excel in these divergent fields are his problem solving, creative thinking, and visual communication skills. Working at the fulcrum of beauty and culture, Feras strives for logic rather than decoration, creating meaningful experiences for all involved.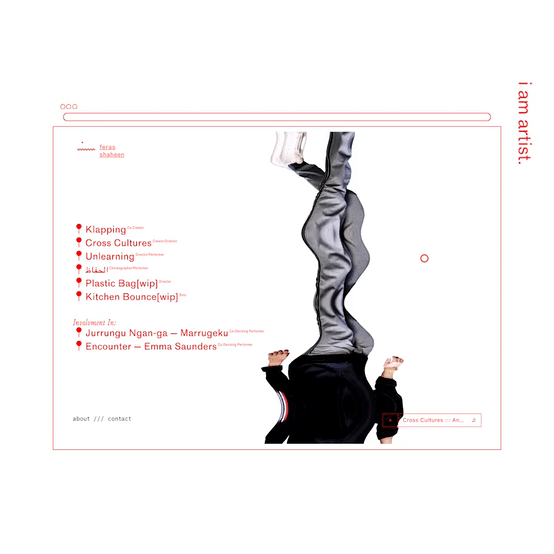 *Click the .gif to view my artist website.